METAL ROOFING SYSTEMS
From selection to installation, we're there for you
every step of the way.
At East Coast Metals we pride ourselves on making the End Users dream a reality. Whether you are looking for a residential or commercial Metal Roofing System, our knowledgeable staff will ensure that all of your needs are met. Stop by our showroom today to see a finished product & speak with one of our Metal Roofing Systems Specialists!
ROOF TILE COMPONENTS
We manufacture precision fitting components for the
largest roof tile manufacturers in the world.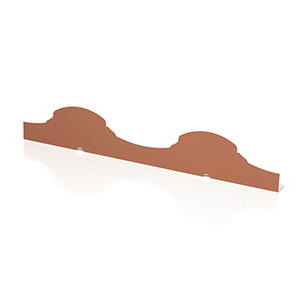 At East Coast Metals we fabricate metal roof tile components for every major Tile Manufacturer in the United States. By working together with the Tile Manufacturer's we can ensure that our components leave every tile section with the proper spacing. With a wide variety of color options, our Roof Tile Component Specialists will make matching your tile profile a breeze.